Watermelon
Watermelon Sherbet
End the day with this deliciously fruity dessert
|
Courtesy of
All Recipes
.
Monday, August 31, 2020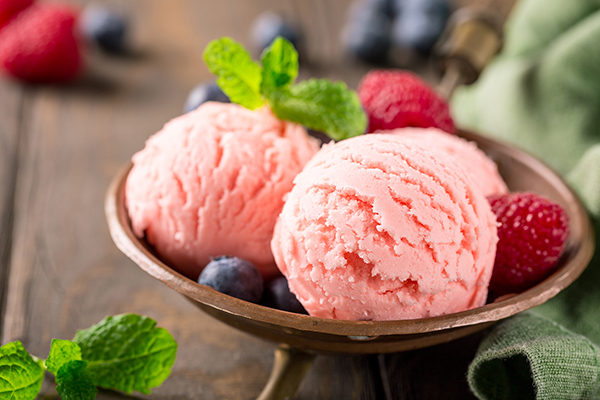 Ingredients
• 4 cups diced seedless watermelon
• 1 cup white sugar
• 3 tablespoons lemon juice
• 1 dash salt
• 1/4 cup cold water
• 1 (0.25 ounce) envelope unflavored gelatin
• 1 cup chilled heavy cream
Directions
1) Combine the watermelon, sugar, lemon juice, and salt in a large mixing bowl; stir to coat evenly. Cover with plastic wrap and refrigerate for 30 mins.
2) Blend the mixture in a blender until smooth; return to the bowl.
3) Pour cold water into a saucepan. Sprinkle gelatin over the cold water; let sit 1 minute. Place the saucepan over low heat and cook for 2 minutes. Stir the gelatin mixture into the blended watermelon mixture. Add the heavy cream and beat with an electric hand mixer at medium speed until the mixture is fluffy.

4) Transfer the mixture into an ice cream maker and freeze according to manufacturer's direction to reach soft-serve consistency. Transfer the ice cream to a lidded plastic container and let ripen in the freezer for at least 2 hours.